Return Policy: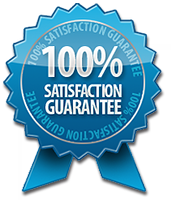 The Wellness Pro Plus is backed by a 30 day money back guarantee from the day your order is place *. A $150.00 restocking and processing fee will be applied to all approved returns.
The Wellness Pro Plus and all its accessories* must be returned in good working condition and also in a resalable condition with an accompanied approved RA# (Return Authorization).
*All damaged accessories will be charged before any credits are applied.
Warranty Statement:
This three-year replacement warranty covers Wellness Pro 2010+ units purchased through Electromedical Technologies and/or their franchises and designated approved distributors.
This warranty excludes defects due to:
• Abuse
• Misuse
• Accidental damage (dropped, waterlogged, use with unauthorized attachments)
• Unauthorized use by anyone other than purchaser
• Damage from uninsured shipping
• Inappropriate repackaging for return
• Failure to submit in-depth reason for return
• Unauthorized repair or tampering with the unit.
Any implied warranty is limited in duration to that of this written Limited Warranty. We make no express warranty other than those mentioned herein. Any tampering with the unit will break internal seal and void warranty immediately. This warranty covers your WellnessPro® 2010+ unit only. It does not cover "wear and tear" products, such as AC Power Adapters, Lead Wires, or Electrodes.
Fill out and return this document upon receipt of your instrument to ensure the effective date of your Limited Warranty.
Note: You must register your product within 30 days of purchase in order for to qualify for replacement warranty.
This Registration will entitle you to receive information on advanced Electromedical Technology products presently under research and development as well as notification of optional upgrades that become available.
Repair
This instrument is rugged and almost physically indestructible - but it is "electronic sensitive" because of complex digital circuitry. Quality control testing is conducted to the highest FDA, ISO 13485, ETL, IEC and CE 0459 standards prior to shipping.
Check your instrument thoroughly prior to concluding you have a problem. Go through the procedures in your User Manual - just missing one simple "step" could be (and most times is) the reason for concluding a possible problem with your unit. If a problem exists, please call, write or email us.
Note: 30 day money back guarantee from the date and time order was place, after 30 day there will be no refunds.